Music Entertainment in Downingtown, PA
---
Your special events don't happen often, so when you begin planning your wedding, anniversary party, birthday party or other event, be sure to seek out experienced, knowledgeable DJ services in Downingtown, Chester County, Thorndale, Fisherville, and Philadelphia, PA to make it the best that it can be. Moore Music has been in the business since 2000, providing exceptional DJ services to customers in Chester County and the surrounding areas up to 50 miles away. It's our job to make your big day the best it can be, and that's a commitment that we take very seriously. Our affiliate vendors and wedding DJs provide a number of tools that help us make your event a success, including: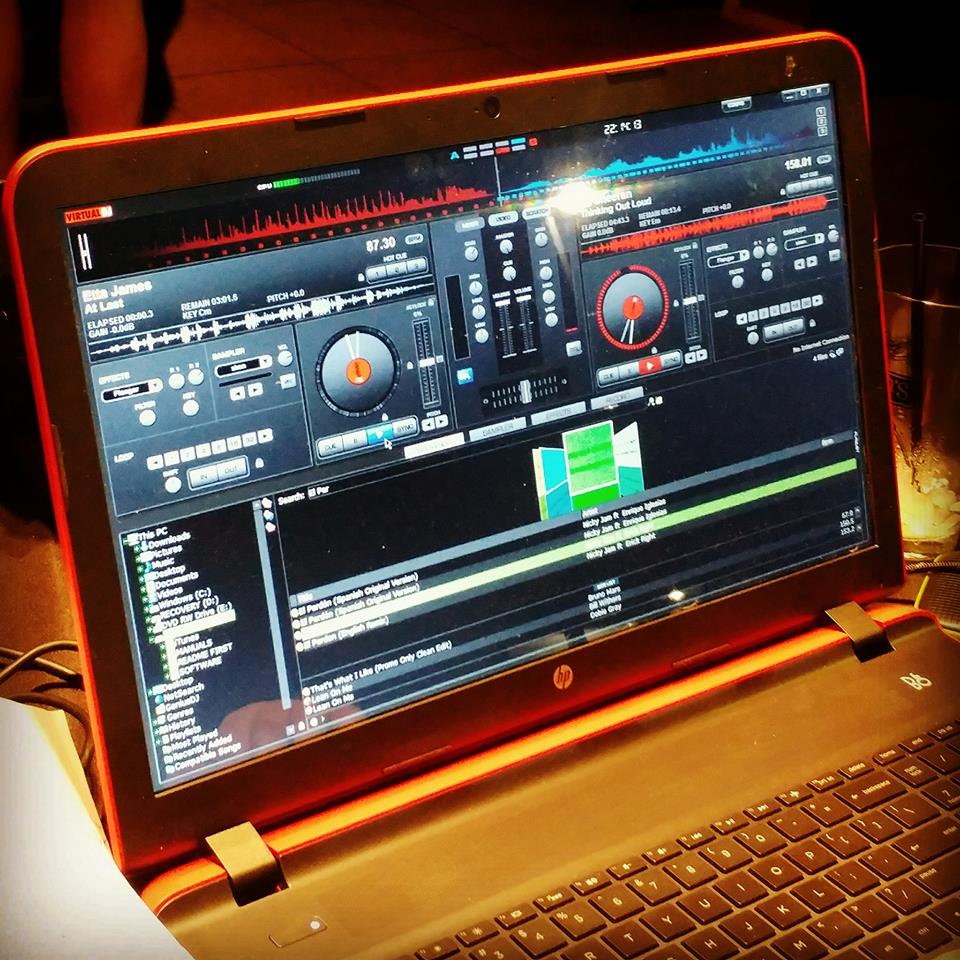 Music
At Moore Music, we know how important good music entertainment is to the overall mood at your event. Whether you have a taste for classic 50s rock or are more of a fan of modern pop, we have an assortment of music that will match your event perfectly. Your guests will never be bored when there's fantastic music playing all night long!
Entertainment
Of course, a party and wedding DJ provides much more than simply pressing play on a laptop. Our professional, experienced DJs are passionate about what they do and seek to bring energy and fun to your event. Whether announcing the bridal party or going around to your guests at dinner to find out their favorite requests, our DJs are happy to do all the announcements work in order to make your day more stress-free.
Equipment
When it comes to equipment, we use only the best available in order to provide you with crystal clear sound. We provide our award winning services using high tech equipment from trusted brands like Yamaha, American DJ, Newmark and more. You'll never have to worry about guests not being able to hear your DJ!
Weddings
When dinner is over and it's time to celebrate your wedding on the dance floor, let our wedding entertainers help you to dance the night away in style! We'll pair you with a wedding DJ in Downingtown, PA that fits the style of your wedding—whether you're a fan of the oldies or want to dance to the hits of today. Our equipment is state-of-the-art, our wedding entertainers have amazing personalities and our experience in helping you create the best wedding atmosphere possible is unparalleled. We are proud winners of the Couples Choice Award 14 years in a row (2009 thru 2022) from WeddingWire.com & 2 years in a row from The Knot.com. — let us show you why!
School Dances
From Prom to Homecoming, Winter Formal to Spring Fling, Moore Music has been turning up the music entertainment at school dances for more than a decade. Priced to fit your school's budget, yet talented enough to bring down the house, we guarantee that you'll be impressed with what we bring to the table. Trust no other disc jockey in Downingtown, PA when it comes to your school's next dance function—instead, let us play the hits that will ensure a great time for your students. Maybe you'll even see a teacher or two tapping their foot along to our songs! All of our music is edited and we make sure no offensive language is played at any time.
Celebration of Life
The passing of a loved one doesn't have to be an unhappy or overly-sorrowful event. I can help host a celebration of life for your friend or family member and lighten the load of passing with a cheerful and bright ceremony celebrating the life that they lived, not focusing on the grief of your loss. Just like any other event, we can help create a custom set of music entertainment and favorites of the person you are honoring.
The Right Music for Any Occasion

Successful entertainment planning depends on attention to detail and the ability to provide music that's tailored to meet your unique needs. Moore Music offers a variety of music entertainment for all events, but specializing in weddings, private parties and corporate events. A party needs to maintain a certain energy to be a success, and Moore Music has been providing Chester County with the ideal soundtrack for whatever bash it has thrown for over nineteen years!

Whatever the tone you want set or emotion you want inspired, experienced disc jockeys are key to tying an evening together and making it something to remember. Party DJs do not simply put together a list of the year's biggest pop hits and hit 'play'; they are your masters of ceremony, taking the lead in getting your guests excited and moving the event along on schedule.

There is a lot of music out there in the world, and one's library tends to be limited to the decades, genres, and artists that they're comfortable with. With a much more inclusive catalog to pull from and first-hand knowledge of what songs most effectively get people on the dance floor, the DJs of Moore Music can create the perfect playlist for your party, with your ideas always at the forefront. Whether you have a specific theme planned or a more general atmosphere in mind, we will give you a memorable night that has something for everyone — most of all, you!

Award Winning Party Disc Jockey in Downingtown, PA

Weddings, school dances, celebrations of life — a thoughtful playlist brings an event together and helps coordinate the many other details that come attached. Our wedding DJs are not here to simply suggest a few good songs and blast the speakers; we work closely with you to make sure your day goes off without a hitch, regardless of how our music is being incorporated.

The "heart of the party" beats strongest with a good rhythm at its core, and the disc jockeys at Moore Music will get that tempo up and moving for your next Chester County shindig. We'll have you on your feet in no time at all!

Moore Music Named Winner in 2022 WeddingWire Couples' Choice Awards®

Moore Music was announced as a winner of the 2022 WeddingWire Couples' Choice Awards®, an accolade representing the top wedding professionals across the board in quality, service, responsiveness and professionalism reviewed by couples on WeddingWire, a leader in the $200 billion global wedding planning industry.

In 2020 & 2021, the rise and spread of COVID-19 unfortunately impacted the wedding industry and the hundreds of thousands of small businesses who bring weddings to life every day. However, wedding vendors worldwide continued to guide their couples through wedding planning and the challenges of the global pandemic. In celebration of local wedding vendors nationwide and overseas, the 2022 WeddingWire Couples' Choice Awards® recognizes the wedding professionals who excelled in supporting to-be-weds despite unprecedented challenges resulting from COVID-19.

To determine these distinguished wedding professionals, WeddingWire analyzed reviews across more than 20 service categories—from venues and caterers to florists and photographers—to find the most- and highest-rated vendors of the year. The winners exhibit superior professionalism, responsiveness, service and quality when interacting with the millions of couples who turn to WeddingWire to help with their wedding planning process each month.

Wedding professionals who win WeddingWire Couple's Choice Awards® are members of WeddingPro, the leading B2B wedding brand. As the largest marketplace and community for wedding professionals, WeddingPro connects businesses with more than 13 million unique monthly visitors who are planning weddings on WeddingWire and The Knot.com, as well as with hundreds of thousands of pros in the industry. Through its online marketplaces, educational programs and community-building events, WeddingPro is dedicated to helping wedding professionals build relationships with couples and pros that grow their businesses.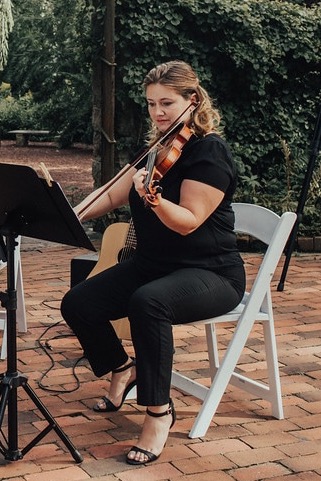 Contact Us
---
When the time comes to book a trustworthy musician in Downingtown, PA for your event, make Moore Music your first call. We offer quality services performed by experienced DJs to provide you with peace of mind on your day. Contact us today at 610-269-6990 to learn more about what we can do for you.